High speed elevator is not only the result of elevator technology innovation, but also a sincere work of general service for the fast pace of modern urban life. It is the most effective solution for the application of high-speed elevator in high-floor buildings to improve the transportation efficiency. ERG300 high speed roller guide shoe is from ElevatorVip, which is suitable for a variety of high-rise building solutions.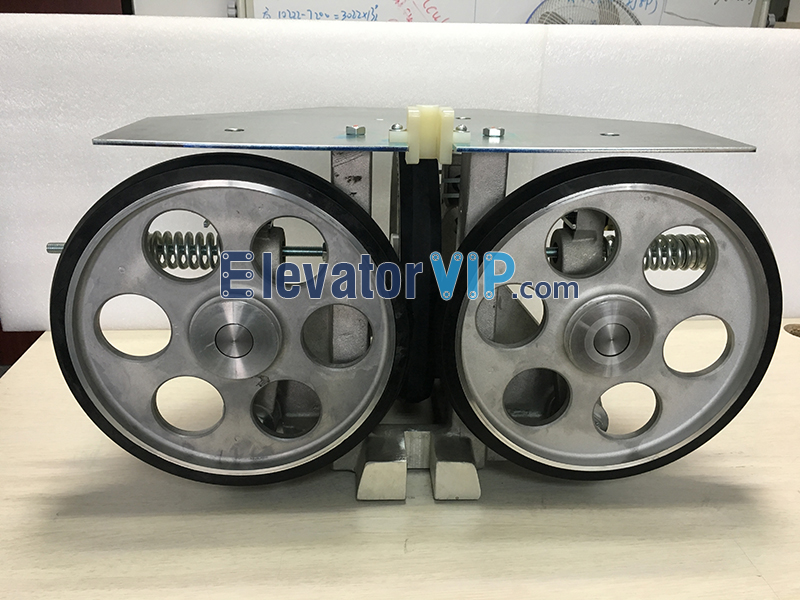 Two basic principles of high-speed elevator are from ElevatorVip:
1) Speed up on the premise of safety is the high speed we pursue.
2) Speed up for the purpose of comfort is the innovation with technical content.
High-speed roller guide shoes are like the legs of an elevator. In order to make the elevator run fast, the performance of the legs is very important. Therefore, we provide the solution of high-speed roller guide shoe, the speed is from 4.0m/s, 5.0m/s, 6.0m/s, up to 10.0m/s. And the ERG300 Guide Roller Shoe can be used for for KONE / OTIS / SCH / MITSUBISHI / HITACHI / THYSSENKRUPP / FUJITEC / TOSHIBA Elevators. It provides a good solution for the safe and comfortable operation of high-speed elevators. Learning more introduction of high-speed roller guide shoe, please visit here: high speed elevator roller guide shoe.